Last week, Four Square announced their ad platform has opened to all local businesses. According to Four Square's blog post: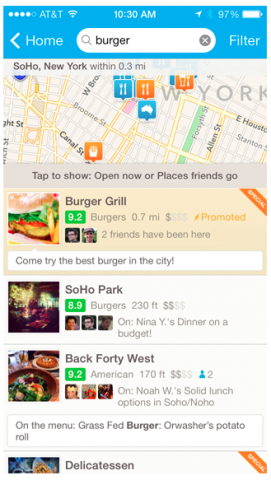 "Here is a problem that all local business owners know: they want to get more customers, but tons of people walk by their storefront without coming in. We created Foursquare Ads to solve this problem. We can connect great local businesses with the people nearby that are most likely to become customers."
Ads are only shown to people nearby who are searching for relevant information or businesses. And, ads will not appear to those who have already checked into a business. Based on a click-per action model, advertisers are charged once someone clicks to view their business's profile or checks into their business on Four Square.