Our Bluetent team has some of the best marketing and web professionals around, and we work constantly to stay on the cutting-edge of web development, email marketing, search engine marketing, and social media for the travel, tourism and hospitality industries. Every month, we aim to provide our clients with the latest social media news from industry movers and shakers on what's new and what's changing, so that we can spark new ideas and initiatives. Enjoy these tidbits, and may they spark the same excitement that keeps us working on – and off – the clock (as one teammate said, we think about this stuff in our sleep)!
Facebook Call-to-Action Button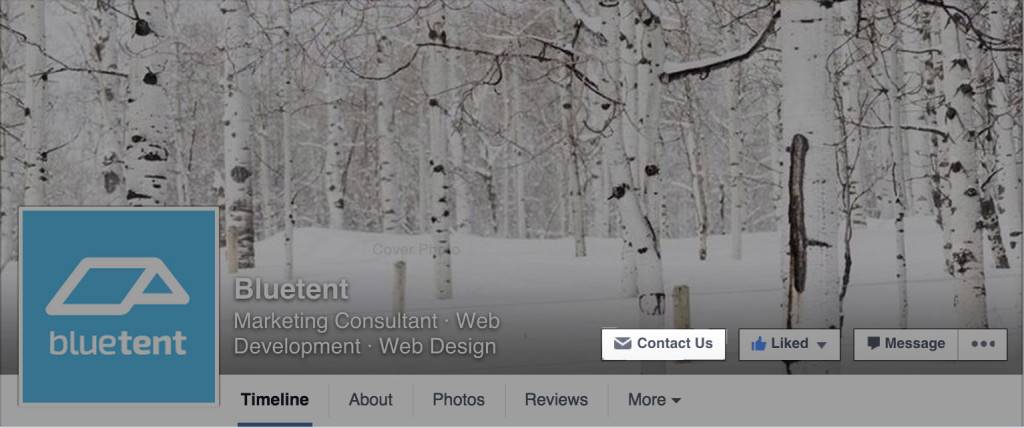 Facebook's new call-to-action button has been around since December, but we're still seeing many Facebook pages missing this very basic feature. The button is now front and center on Facebook pages and encourages fans to engage with more than just the news feed and tabs. A Facebook page admin has these options for the call-to-action button text:
Book Now
Contact Us
Use App
Play Game
Shop Now
Sign Up
Watch Video
Call-to-action button clicks are trackable for those that have admin rights on the Facebook page. A person can easily see how many times the link, game, app or video wasinitiated. Tracking code can also be added to the link itself, giving you even more insight into these website visits in Google Analytics. For our travel clients, having even two customers click the "Book Now" or "Contact Us" button is a huge step in engaging with customers who are interested in getting to know the business or brand.
 "Over the course of a three-week test, the Sign Up call-to-action button delivered a 2.5x higher conversion rate versus other comparable social placements aimed to drive new user acquisition."

— Brian Kim, Director of Acquisition, Dollar Shave Club
Google+ Splitting into Photos and Streams
Google+ will be splitting into photos and streams, according to a recent announcement from the Google product vice-president Bradley Horowitz. This is important news not only for our social media team, but for our SEO team as well, as we highly value Google's products and their impact on leveraging our clients in search. There's no formal update on how this will look yet (Google+ has gone through plenty of major changes in the past), but we're keeping an eye on what this means for the next evolution of Google+.
"I think we're at a stage where use cases like photos and communications are big standalone use cases so we're going to think of this as a stream first, and then photos and communications as big new areas."

— Sundar Pichai, senior vice president of products
Pinterest Promoted Pins
Pinterest Promoted Pins have been a beta program for certain businesses, but on January 1, Pinterest opened this up for all business accounts. Why is this so important? Pinterest was the fastest-growing social network in 2014 and from our experience, pins on Pinterest can often lead to quality referral traffic, especially for our clients in the travel and resort industries.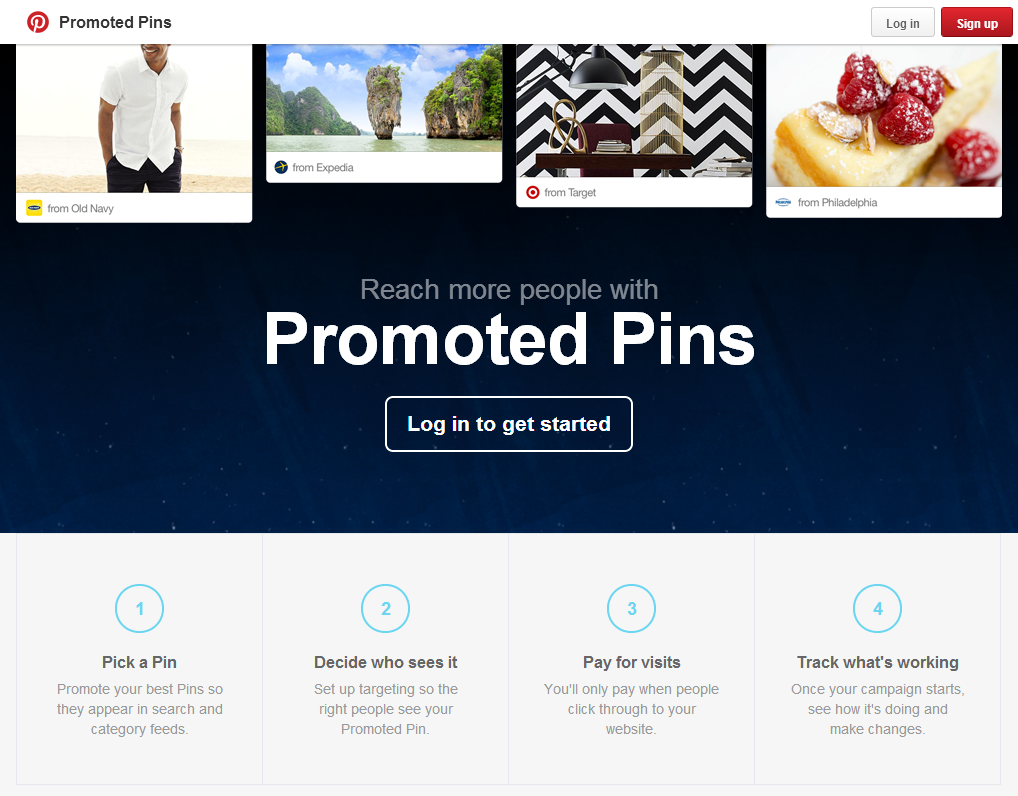 Promoted pins run on a cost-per-click (CPC) basis, therefore advertisers pay only when someone clicks the pin to visit your website. Very similar to Facebook, Pinterest Promoted Pins have a specified daily budget and duration, in addition to monitoring and analytic tools. Other exciting additions to Pinterest advertising are in the works, including animated pins and "buy" buttons.
"On Facebook, you think about friends, and on Twitter you think about news. On Pinterest, you think about what you want to do, where you want to go, what you want to buy."

— Joanne Bradford, Pinterest's head of partnerships
What You Can Do This Week:
Install the call-to-action button on your Facebook page. Look at the list above and think about the call-to-action that will most benefit your business or page and track the results. Watch this video for instructions.
Google+ will have more changes down the road but it's always a good time to scan your page and see what you're missing. Google+ just added a new feature to show social media profiles when people search for your brand or business name. This development task will add another dimension to your profile.
What can Pinterest advertising do for your business? Look at your social media referral traffic for your website and see how many website visits you get from Pinterest. If it's one of your top sources for referrals and your Pinterest account is active and seeing engagement, advertising might be a great way to increase reach for your pins. Look at your Pinterest analytics and see what pins get the most clicks, repins, comments and likes. Here's a great article for starting out.
As always, contact Bluetent for help with any of the ideas mentioned above, or to help craft a social media strategy for your business/brand!